I love Peter Alexander
My favourite sleepwear designer is having a sale! And at 60% off, how to resist? Aside from the two pictured up there, I also bought these
layered tanks
and these
brazilian thongs
(or flip-flops, what were you thinking?). Now all I have to do is wait gleefully for my pretty merchandise to arrive. Hurrah!
Aah, since I'm in the shopping mood, here's something else...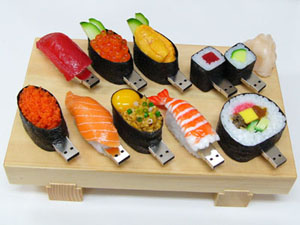 Good enough to eat
So
kawaii
!!!! I want
one
! But I wonder if they actually work...