Breakfast at home: Greek yogurt with Waitrose Oat Crunchy (dried banana chips, papaya and honey) and fresh raspberries and blueberries
Lunch at Atari-ya, James St: Spicy tuna roll, salmon avocado roll, mackerel nigiri, toro sashimi. Yes, I over-ordered and yes, I ate it all.
Teatime at home: I made digestives, and of course I had to taste-test a couple.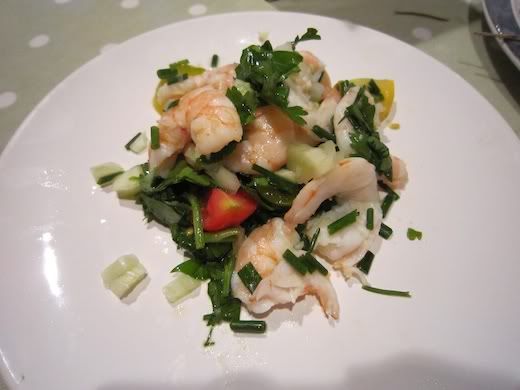 Dinner at home: I've joined a cooking competition, so tonight was the practice run.
Starter - king prawn salad with fennel and fresh herbs
Mains - summer roast lamb with watercress, baby potatoes, carrots, peaches & mint
Oof I've eaten a lot today.