As movies go,
Top Hat
definitely has its flaws. The plot is not exactly very believable, has a rather too satisfactory ending, the humour sometimes rather out-of-date and slapstick, but the dancing of Fred Astaire and Ginger Rogers is as ever, sublime. What I also love is the old school glamour depicted in the movie. Oh to be able to jet into Italy for a little break, to live in a time when ladies still wore hats and everyone dressed for dinner. Sorry, the screengrabs are a little fuzzy.
A sartorial discussion about the kind of tie to wear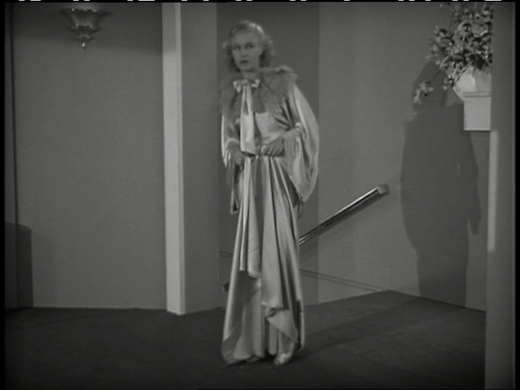 Racing upstairs in her dressing gown to see who's tap-dancing and disturbing her sleep
In her nightgown
A smart riding outfit with the hat perched just so
Close-up of the outfit
Bows and glitz
What's not to like?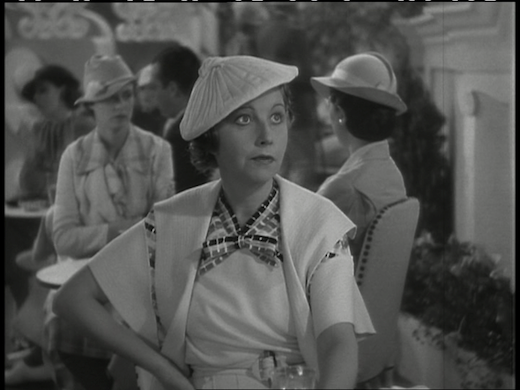 Even her friend Marge is a very spiffy dresser
Lounging about. I really love Marge's outfit on the left
Marge has on a very lovely evening gown
The gentlemen also look very smart. Natty is the only word to describe them.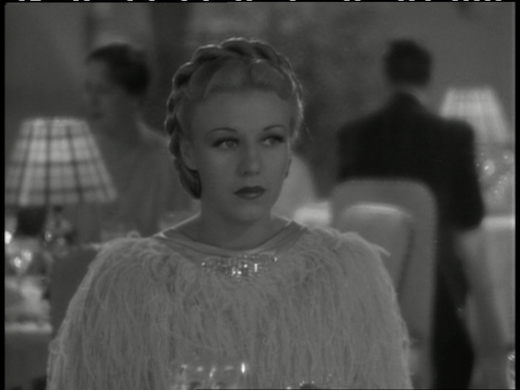 Moving from bows to feathers.
They move about really nicely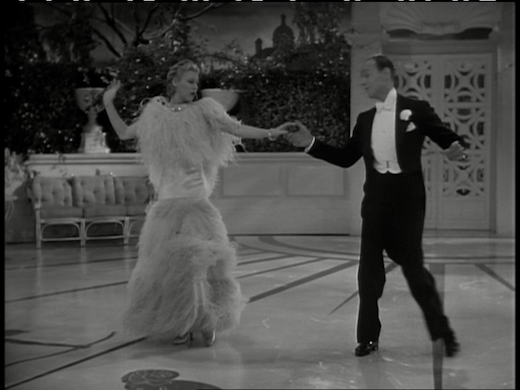 Swish!
An elegant cloak to guard from the cold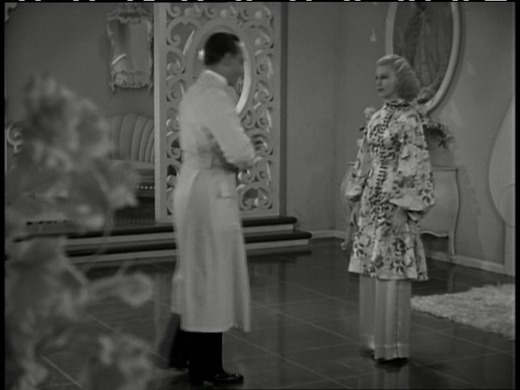 In 'casual' wear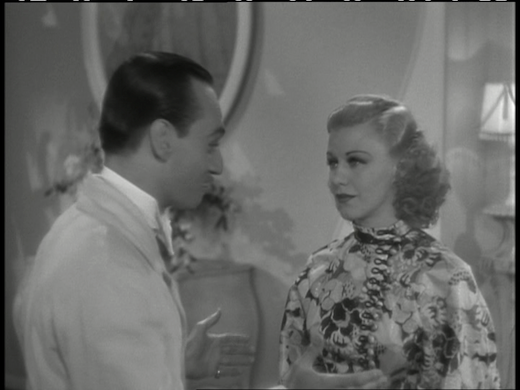 Detailing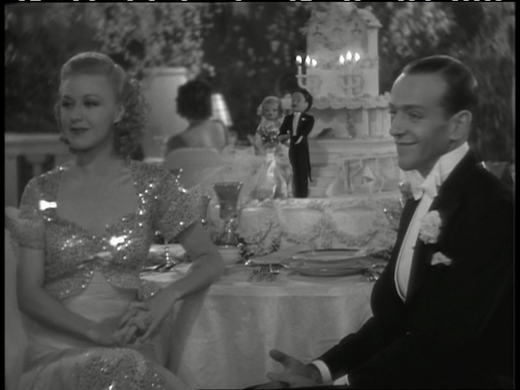 Back to the sparkle - this is my favourite gown in the movie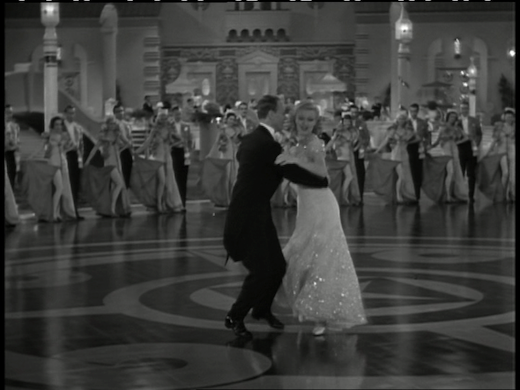 It's got such a lovely skirt for dancing in
Twirl!
A clearer look at the whole gown
How to layer your eveningwear. Fred's greatcoat is very smart too.