Every so often, I get struck by gadget lust…
External hard drive
All the better to save my music and videos in!
Headphones
Apple's standard issue earplugs are ok, but some of the music in my ipod (particularly the classical music) deserve better earphones.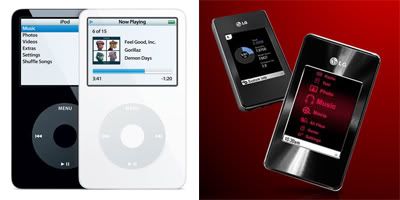 MP3 player
It's pretty hard to trump Apple, but LG's player is really making me consider switching.
Digital camera
My current Sony cyber-shot is serving me well, but it doesn't take very good close-up pictures.
Mobile phone
Probably the gadget I need the least out of this list. I still like my silver Motorola Razr, but LG and Samsung's new slider designs really have me drooling.