I have one last recommendation for relatively reasonable places to eat while in Paris. Les Philosophes, a cafe situated along the main street in Marais, was recommended by our charming hotel receptionist, who said he spent many weekends sitting there with friends with a glass of wine.
We took a taxi there, arrived at a packed cafe, and were told (rather brusquely), that there was no space inside. After some waiting around, We took matters in our own hands and got a table outside the moment it was vacated.
I decided to go with our hotel receptionist's recommendation of getting the
duck salad with goat cheese
. It was most definitely the right choice as the duck was beautifully tender, the mix of greens and dressing just right, and the goat cheese wonderfully satisfying.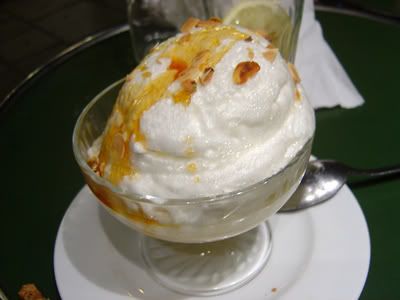 I think it's because I'm not too fond of custard, but I wasn't crazy about the
Iles Flotante
(Floating Island), a French dessert which consists of light frothy meringue on top of a sea of creme anglaise
.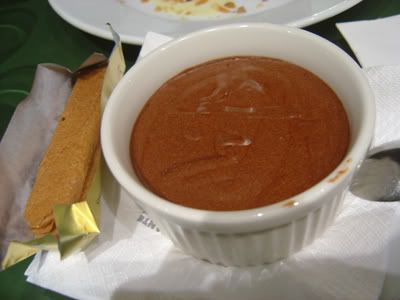 This is the dessert I picked for myself - a pot of

chocolate mousse

which came with a very yummy wafer-thin buscuit cracker to dip in. Very filling though.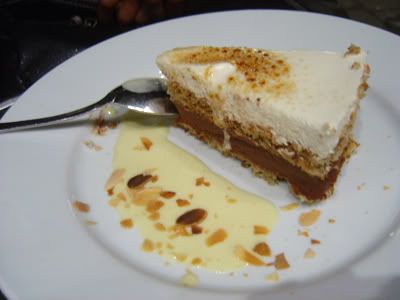 The best of all the desserts! Unfortunately I can't remember what kind of cake it was, but it's enough to know that because there was chocolate in it, it was good!



Les Philosophes




28 Rue Vieille du Temple, Marais




Metro: Hotel de Ville