It's rather shameful to be posting pictures of my visit back home to Singapore 2 months late, but oh well...the last visit, which lasted 3 weeks, was another wonderful visit where I got thoroughly spoilt by family and friends. It felt harder to leave this time, and the feeling of homesickness took a little longer to leave me. Luckily there are always the pictures and memories of sweet things back home.
The sweet finish to a decadent high tea at the Shangri-La
A pretty setting for cake at Barracks in Dempsey. Sadly the cake didn't live up to my expectations.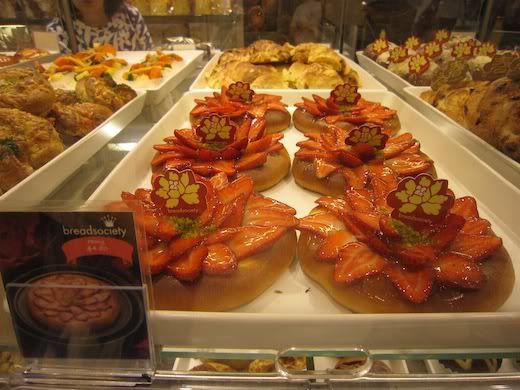 Tantalising display of pastries at my favourite bakery Bread Society
I got hooked on Gong Cha bubble tea.
Sharing desserts at Ootoya
My favourite Japanese dessert is cream anmitsu. This is from Sun with Moon at Wheelock Place.
A taster plate at Osvaldo