Along Santa Monica boulevard
I had to go to L.A. for a last minute work trip last week, which was a pleasant surprise. Aside from the extremely long time it took to get out of LAX and having to contend with the culture of tipping, I had a really great time. The work part of the trip went well, and I managed to slip in a job interview which ended well. It was also so nice to enjoy the Californian sunshine and explore Santa Monica. I'm hoping I get more trips back there in the near future!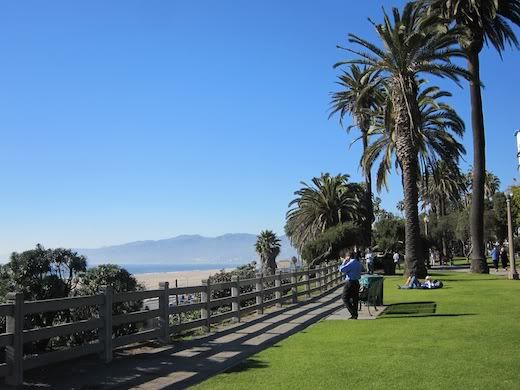 Pancakes and eggs for breakfast at the IHOP next to my hotel
Walking along Santa Monica Pier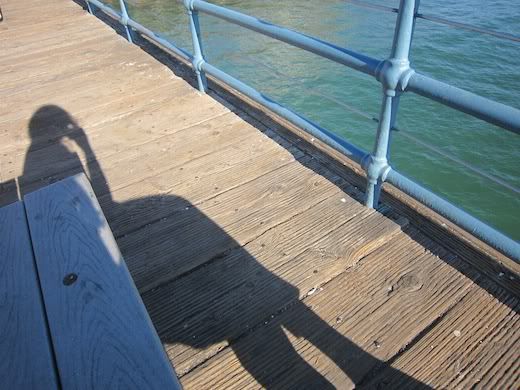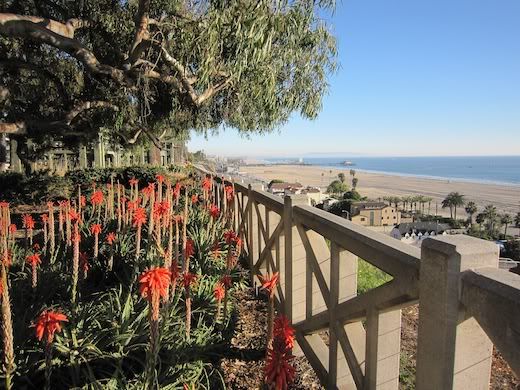 I love Pinkberry! Especially the blood orange flavour and added extras of mochi
I had to buy $4 flip-flops from CVS Pharmacy after getting blisters from walking around in heels.
Having the signature umami burger and sweet potato fries at Umami Burger. No one does burgers like the Americans.
Eating lots of cake at champagne brunch at the Beverly Hilton