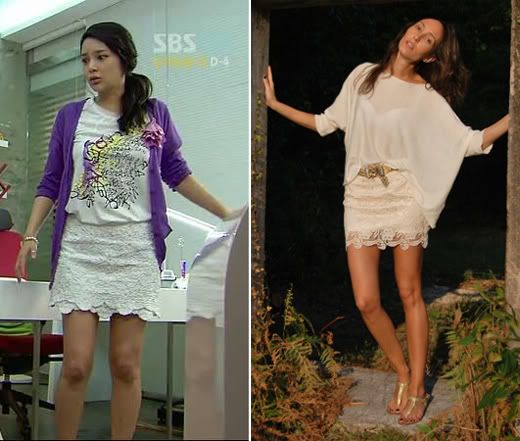 L: As seen in Coffee House. R: On Queen's Wardrobe. Pictures from Dramabeans and Queen's Wardrobe
I've been getting back into Korean dramas recently, and my new favourite is
Coffee House
. One of the lead characters, played by the gorgeous Park Shi Yeon, has quite an interesting wardrobe. The one that really caught my eye was a casual-feminine mix of T-shirt and pretty lace skirt (above left).
Quite by accident, I was browsing
Queen's Wardrobe
and came across a very similar lace skirt (above right). I've gleefully ordered it and am now waiting for it to arrive so I can recreate the look.
P.S. I long for these
Miu Miu-esque Mary Janes
!