I actually don't mind eating alone, particularly when it comes to lunch. That way, I'm free to order exactly what I want without worrying about appearing greedy to other people. It's also a nice time to slow down, people-watch, think or catch up on reading.
Omelette and char siew rice at Cafe de Hong Kong.
Lunch at home and I was very hungry. Soba with tofu and salmon.
One of the rare times I made lunch and brought into the office. I had a strong craving for thunder tea rice, and the only way to get it was to make it myself.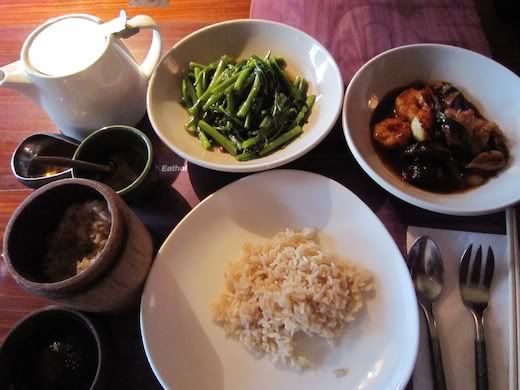 I long for the taste of home once in a while. Brown rice, kang kong (or morning glory as they call it here) and chili prawns at Busaba Eathai.
Breakfast at home: omelette with yellow pepper, rocket, chives and cherry tomatoes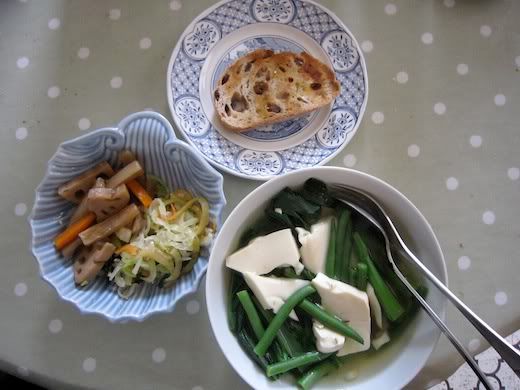 Lunch at home (same day as picture above): Suimono soup with choy sum, green beans and tofu, lotus root and carrot & mooli salad which I bought from Tombo, slice of spelt sultana toast.
Yes, I eat a lot of Asian food, despite living in London.