Nothing like living abroad to really make you appreciate the amount of good food we have back in Asia. My 3 weeks back home was quite literally an eating holiday. Non-stop lunches and dinners every day; I actually forgot what it was like to be hungry.
While the food was delicious, it was ultimately only the setting in which I got to catch up with all my family and friends. I had a fantastic visit back home - can't wait for the next one!
The first things I ate when I landed in Singapore were 2 kaya buns from Chin Mee Chin. Thick kaya toast and a chinese cupcake from Toast Box also made perfect teatime snacks with my mum.
I didn't spent all my time in Singapore. There was also a quick lunchtime visit to Malacca en route for a few days in KL.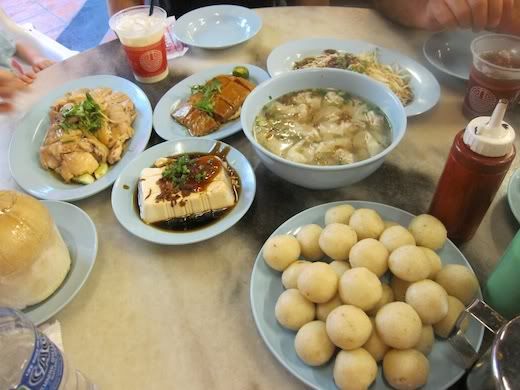 Kampung chicken with chicken rice balls, wanton soup, hot tofu and beansprouts. Almost the perfect lunch.
Hands down the best chendol I've had in years.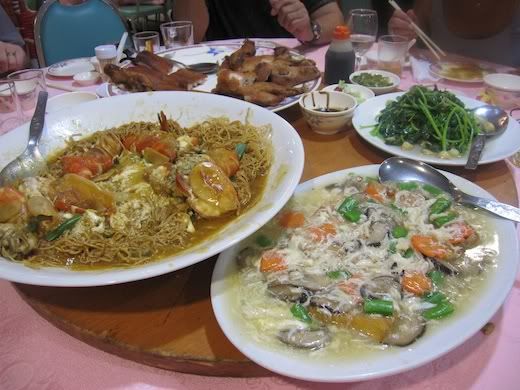 A sumptous dinner of sang har ee meen (giant freshwater prawns with crispy noodles), suckling pig and tofu at Restoran Green View in KL.
Despite big dinners, I had to have a taste of my favourite tiramisu cake at Alexis bistro, KL.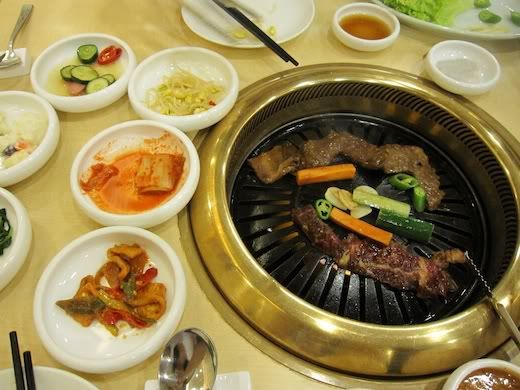 Back in Singapore, having beef short rib at Crystal Jade Korean.
Ginseng chicken soup is something I cannot get in London. Oh how I've missed it.
After hearing all about the 45 minute queues to get a bowl of ramen at Ippudo, I finally get to try it. It is delicious.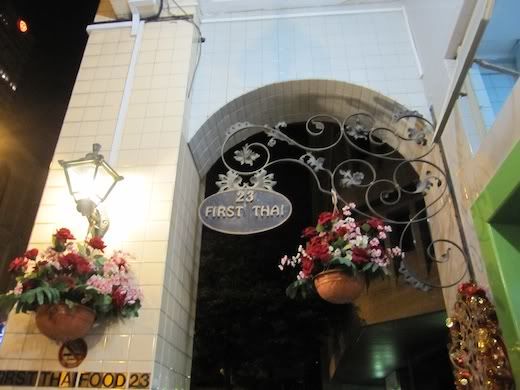 Dinner at First Thai along Purvis St.
Among other things, we order prawn vermicelli.
My friend introduced me to Mai Thai in Holland Village. I can't wait to go back there to have the boneless stuffed chicken wings and basil tofu.
A
craving for peranakan food is satisfied at Peramakan, Keppel Club. We ordered bakwang kepiting, otah, lamb curry, buah keluak, ngoh hiang and chap chye. Heaven.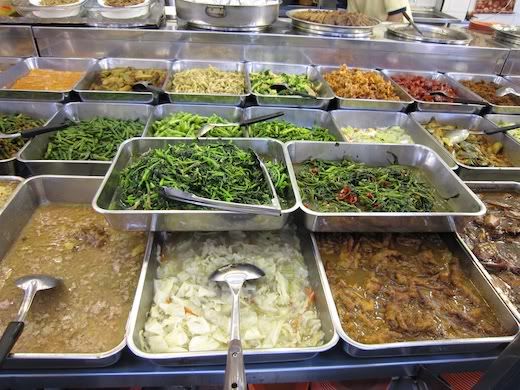 Yet another craving for teochew porridge is scratched.
I just wish I could accomodate more food in my tummy.