Travelling with companions who take mealtimes very seriously is a blessing, since I'm such a piggy. The recent visit to Greece yielded meals of cheese, Greek salad and seafood. I don't know if it was just the places we visited (read: touristy) or whether Greek cuisine is really pretty much that, I did find the food a little samey-samey after a while. While really delicious, I was glad to go back home and have a bit more variety.
First lunch in Santorini!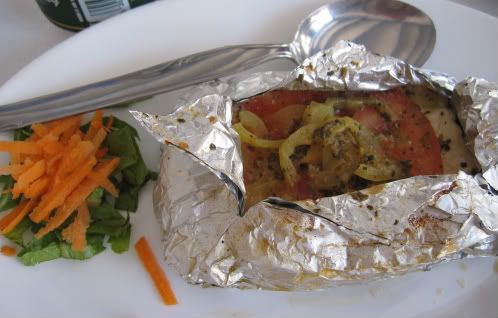 Baked cheese
Hoummus with some very delicious pita
When in Greece, you eat Greek salad. Of course. I must have eaten by body weight in feta while in Greece.
Sardines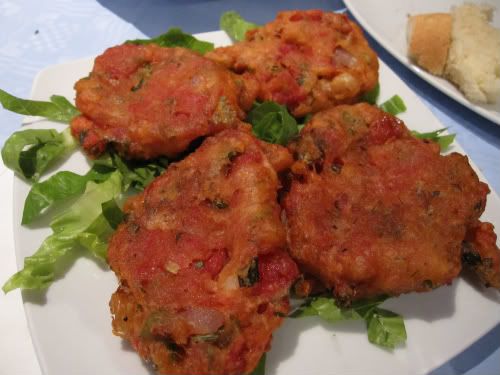 Deep fried tomato balls. Absolutely delicious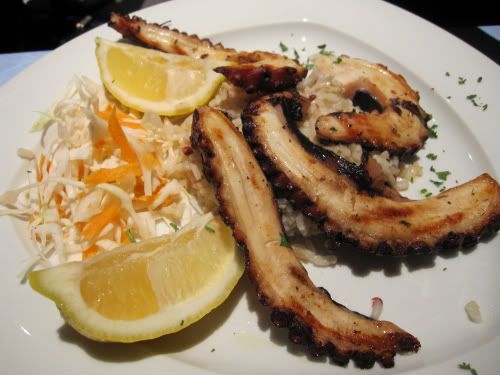 Grilled octopus
Moussaka
Breakfast time! We went to this lovely crepe cafe twice for their lovely crepes, waffles and freshly squeezed juice. Heaven.
Cat biscuit! Ah, that's Greek yogurt - officially my favourite breakfast food now.

Prawns were very fresh
Haloumi and tzatziki dip
Cocktails while watching the sunset
Warm bread with olive paste.
Grilled seabass - a fish that was consumed throughout the trip
PS We also consumed a lot of gelato and baklava. Sadly, no pictures as I was too busy guzzling them.