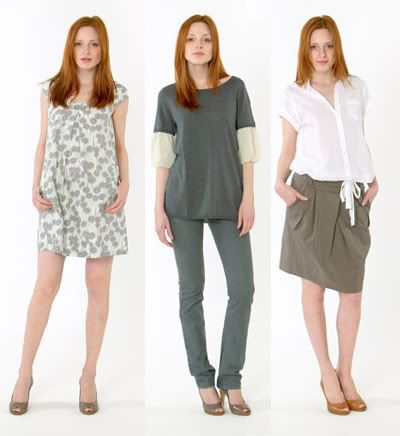 I have to be in Paris end of March for a work trip, and will be extending my stay there by another week, since I've never visited the city before. Am vastly looking forward to eating as many criossants, baguettes and macarons as I can stomach, doing the usual sightseeing, and of course, checking out the fashion there.
While "researching" paris fashion, I came across this label
Comptoir des Cotonniers
, featuring many stylish, but very wearable basics in soothing colours. Their website states the clothes can be found in Printemps and Galeries Lafayette. I can't wait to check it out.