A table of goodness
I have a new favourite place to eat at whenever I'm in the Soho/Chinatown area.
Koya
opened a couple of months ago and was given a glowing review in the
Metro
. I went there with a friend the first opportunity we could, braving the long queue snaking out of the door. I'm now hooked. It's pure heaven when you find a place that doesn't overcook noodles or take shortcuts when making broth. I've been back 3 times so far, and my goal is to eat my way through the menu. Pictures are from 2 visits...I wish I could have eaten all this food in one sitting.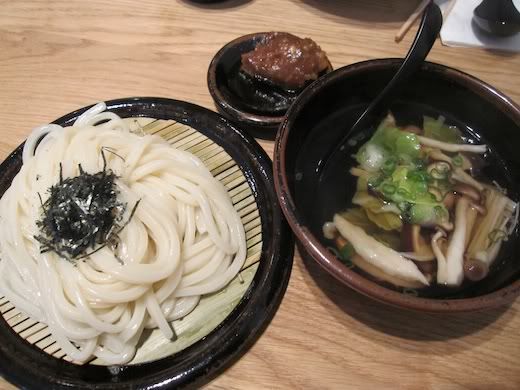 Udon with walnut miso - whoever thought to combine walnut and miso is pure genius.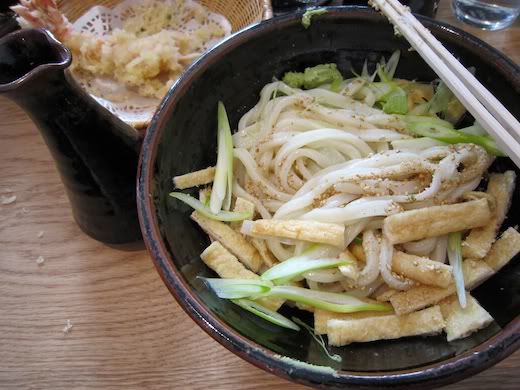 Cold udon with spring onion and tofu - perfect for a hot day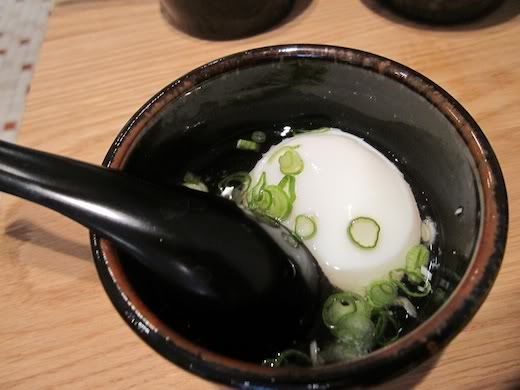 Onsen tamago - perfectly cooked egg in a delicate broth
Renkon salad - lotus root is one of my favourite ingredients in cooking now. The lotus root chips were so light
Tempura - beautifully light batter, just the way tempura should be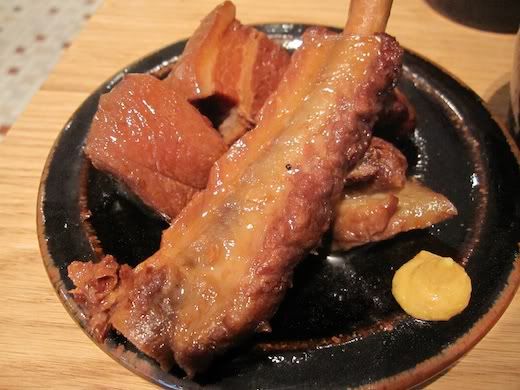 Kakuni - Pork belly braised in apple cider
The prices aren't exactly cheap, considering food like this is fairly normal in Japan, but when you live in London and are starved of well made Asian food, this is just utter bliss. Now if only I can find a place that does the perfect ramen.