To continue the cute food trend, here are some pictures of a lovely tea I went to over the weekend at
The Berkeley
. This tea was cleverly inspired by the Spring/Summer '09 collections of designers like Lanvin, Josh Goot, Oscar de la Renta, Balmain and Alexander McQueen. A marriage between fashion and high tea? Sign me up, baby.
Tea in matching Paul Smith tableware
Starting off with some sandwiches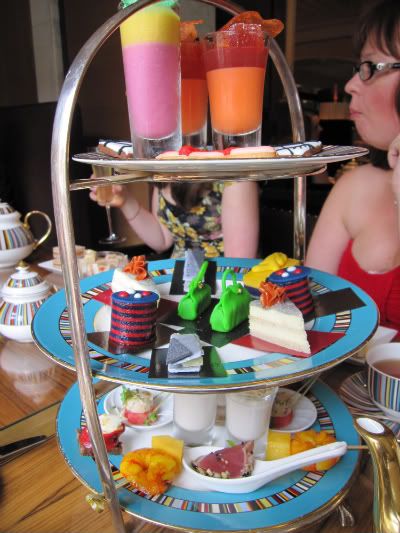 The main event - what to start off with?
Crab-cake on watermelon
Alexander McQueen marzipan handbags - one of my favourites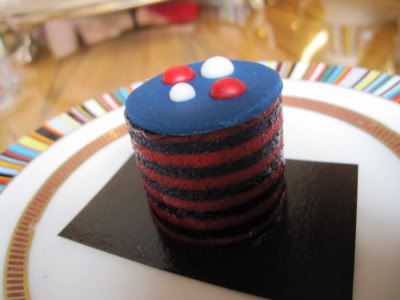 Michael Kors-inspired chocolate cake. Tasty!
Christian Louboutin coconut cake. I was slightly disappointed it wasn't in the shape of the shoe. Not my favourite either because I don't like coconut.
Herve Leger swimsuit on the left, and Oscar de la Renta dress on the right.
If they ever do an Autumn-Winter collection, I'm so going back.