This is probably of interest to no one but myself, but here are some Korean dramas I'm looking forward to watching.
Love & Marriage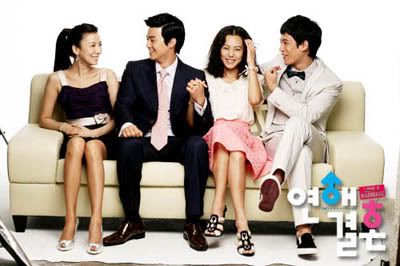 A matchmaker and a divorce lawyer? I sense much potential for comedy and romance.
Beethoven Virus
Solely because this has to do with an orchestra, and I was very pleased to see that the lead actress is actually holding the violin properly.
The Painter of Wind
The whole girl-dressing-as-guy thing plotline seems to be very in right now. I still enjoy it though, and anyway, I'm a sucker for period dramas.
Gourmet
A modern-day Jewel in the Palace! I really do love food porn. Unfortunately I can't get subs now as the series has been licensed. I'll have to get my hands on the DVDs somehow. So far, I've only got the first episode.
All images from
Dramabeans
.