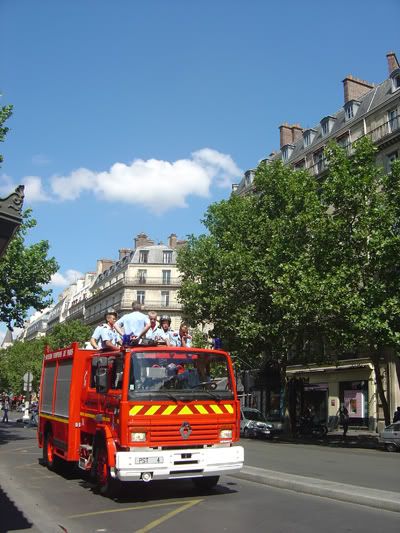 I don't quite get the connection between firemen and Bastille Day
.
Taken outside Odean metro
.
My cousin, who lives in Toronto and whom I haven't seen in at least 10 years, contacted me a few months ago to say that he and his wife were planning a Europe trip in July and if I'd like to meet in Paris. That was enough excuse to get me booking Eurostar tickets (incidentally, I LOVE the Eurostar) and pulling a companion to join me in the trip as well.
It was a great long weekend, and we stayed at a the reasonably priced
Alane Hotel
near the Gare du Nord station. While it was tremendously convenient to get to the Eurostar terminal and it was clean and relatively comfortable, I think I'd prefer to stay closer to town next time I visit Paris. Also, the hotel was right on the noisy main road, so it was pretty hard to get to sleep.
The aim of my trip was to of course catch up with my cousin and his wife, visit some places I'd never been to, like the Musee L'Orangerie, do some shopping (sale season!) and eat a lot, hopefully at places I liked (like Chez Omar) and to eat at places I hadn't tried (like Mariage Freres or Fauchon).
While I'm sad I didn't get a chance to go back to Pierre Herme or Sadaharu Aoki for their excellent desserts, I had a fantastic time. Oh yes, I've bought my first Longchamp bag. I've been carrying it all week.
Time for the pictures!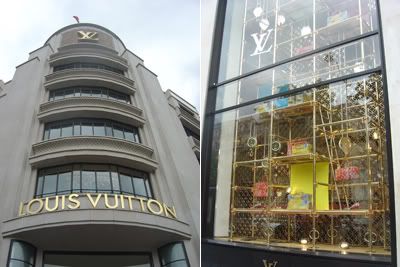 The first day was spent along Champs Elysees. I'm not an LV fan, but how can you not visit the store when you're in Paris!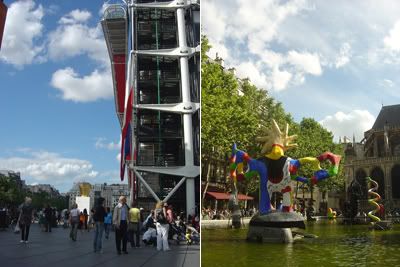 Still haven't gone inside the Pompidou to view the exhibitions, but the exterior makes for some interesting photos.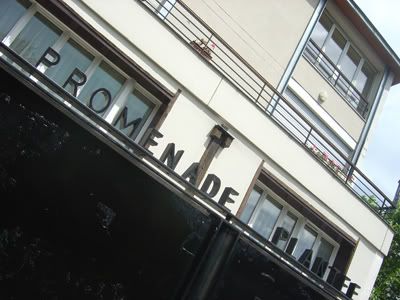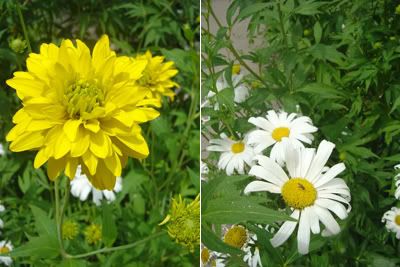 My Lonely Planet guide drew our attention to the Promenade Plantee, a 4.6km park built on top of a disused railway track in the Bastille, and we had a pleasant walk along it.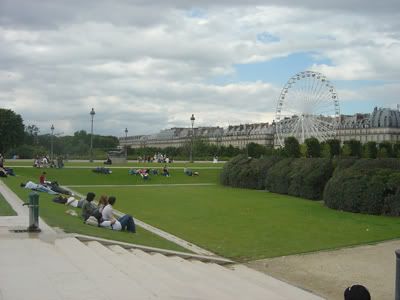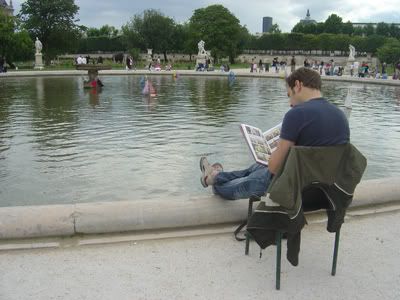 Walking the Tuileries along the way to the Musee L'Orangerie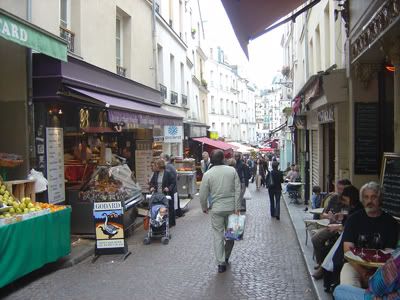 Walking around Latin Quarter after a very satisfying dinner
Attending a bit of the free concert at Bastille on Sunday night. One of the bands Amparanoia was great!
Our only bit of culture: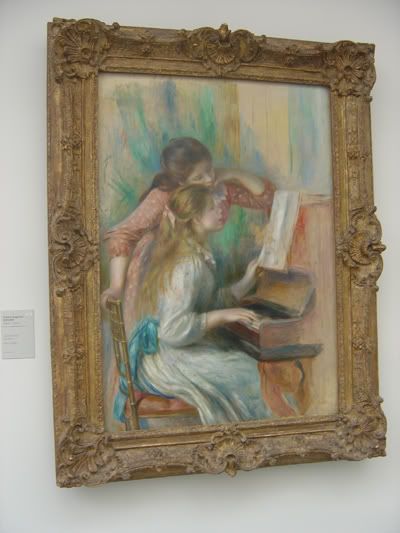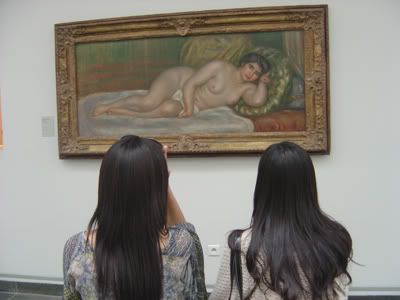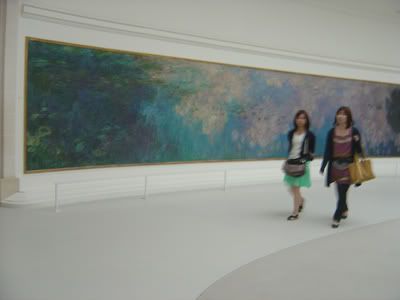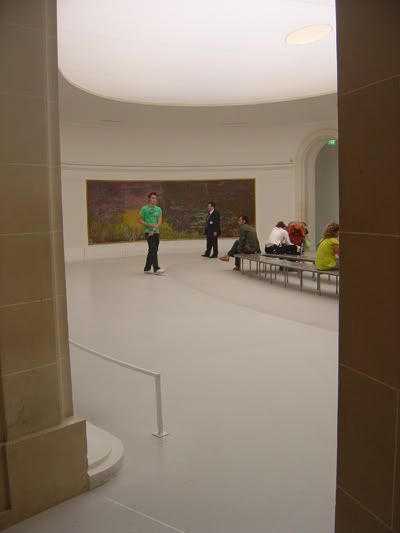 Love Monet's waterlilies.
And of course, who can forget the food!
Lunch at Laduree. Love the place, but the service really is so snooty! Millefeuille makes me happy.
An early dinner of raclette AND fondue (not pictured). It was really a weekend of cheese overdose.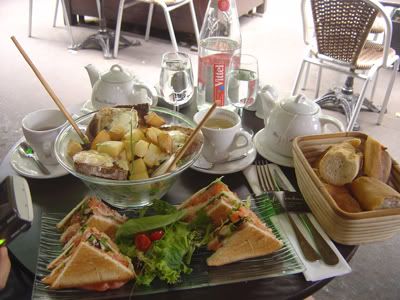 What was meant to be a light lunch of salmon sandwiches and house salad at the Cafe Viaduc under Promenade Plantee. Goats cheese and brie on toast? Mmmmm.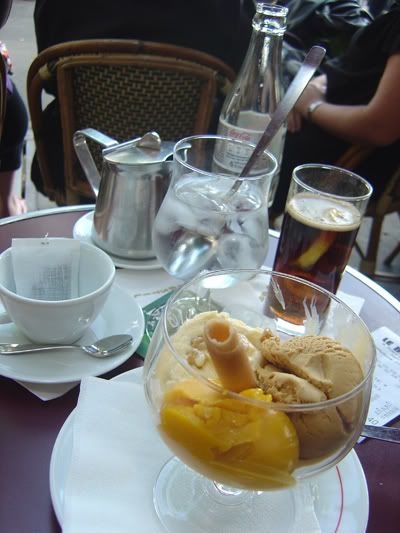 Doing what Parisians do best - sitting al fresco at a cafe sipping Marco Polo Mariage Freres tea and gorging on Berthillon ice cream (mango, caramel and rum & raisin) at Cafe Le Bastille.
Last lunch at St Germain. Trying desperately to eat light with a prawn salad and mint leaves, but alas, cream in the dressing!