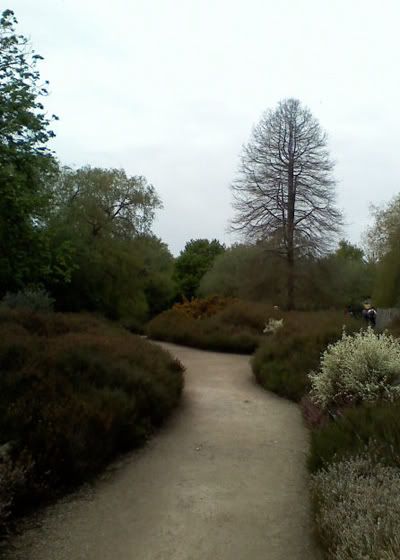 Testing out the camera function on my LG Shine. In Isabella plantation, Richmond Park.
I didn't make any plans this bank holiday weekend, mainly because I've been so engrossed with work, the weekend just crept up on me. Before I knew it, the long weekend was here and I had no plans made. I guess sometimes it doesn't matter that you've got no plans. The weather this weekend was wonderful - no rain, lots of sun and comfortable temperatures. I think at one point, it went up to 22 deg. It's practically summer ah!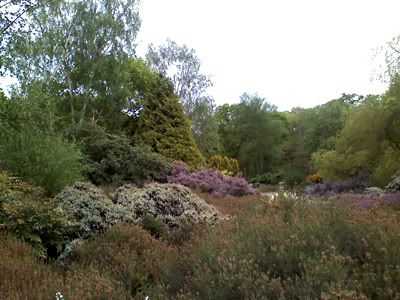 On Sunday, we took advantage of the beautiful weather and made an impromptu trip to Richmond Park for a little walk. We had a light lunch at a really pretty pub called the
Dysart Arms
, and after that, took a leisurely drive around the park, looking out for deer, admiring the beautiful green open spaces and watching other people having picnics on the grass. We also walked round the Isabella plantation to look at the beautiful azaleas and watch cute little mallard and mandarin ducks frolic on the pond. I love that we are only about 15 min drive from such a large and beautiful park. It's just like being in the countryside. Also, I'm starting to get the hankering to learn how to ride. It would be great to ride around the park on a cute horsie. Hmm...I wonder how much lessons cost.